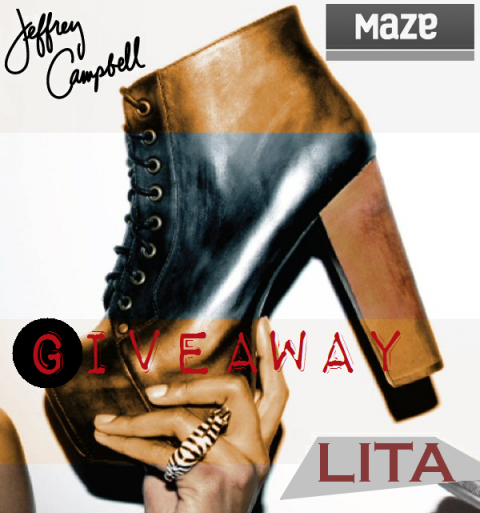 Se vi dico Jeffrey Campbell, cosa vi viene in mente?
In Moda Veritas in collaborazione con Jou Jou Villeroy & Maze shop mette in palio un paio di Lita (nere/tacco marrone), le famosissime scarpe griffate Jeffrey Campbell!
If I tell you Jeffrey Campbell, what do you think?
In Moda Veritas in collaboration with Jou Jou Villeroy & Maze shop give you the chance to win a pair of famous Lita shoes (black/brownn heel) by Jeffrey Campbell!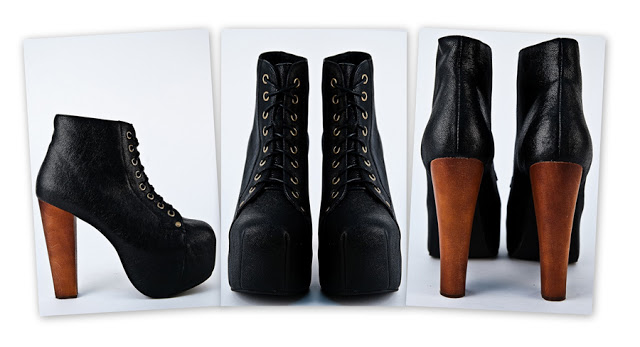 Il giveaway è aperto a tutti e per partecipare dovete seguire i seguenti passaggi:
1. Registrarsi su www.thisisamaze.com inserendo tutti i dati richiesti;
2. Cliccare "mi piace" sulla pagina fan di This is a maze su facebook;
3. Lasciare un commento sulla bacheca di This is a maze descrivendo con che cosa indossereste le Lita e in quale occasione, cercando di essere originali, creative e accattivanti. Nello stesso commento bisogna indicare anche il vostro numero di scarpe (le Lita vestono numero reale) e il vostro nome e cognome veri (nel caso in cui quelli di fb non lo fossero);
4. Seguite In Moda Veritas con Google Friend Connect e, solo se volete, anche su Bloglovin' o Facebook;
5. Lasciate un commento qui sotto indicando se partecipate al giveaway e qual è il vostro nickname su Facebook, in modo tale che io possa sapere con più facilità se la vincitrice del giveaway è una mia lettrice.
The giveaway is worldwide and you must follow all the steps below:
1. Register yourself on www.thisisamaze.com writing all your data;
2. Click "like" on the This is a maze fan page on facebook;
3. Leave a comment on the wall of This is a maze describing with which clothes you would wear Litas and for which event. You have to be original, creative and interesting. In the same comment you have to write your shoes size (Litas fit as every kind of shoes) and your name and surname (if those you use on fb, aren't your real names);
4. Follow In Moda Veritas with Google Friend Connect and, only if you want, also on Bloglovin' or Facebook;
5. Leave a comment in this post telling me if you participate in the giveaway and which is your nickname on Facebook, so it will be easier for me to know if the giveaway's winner is one of my readers.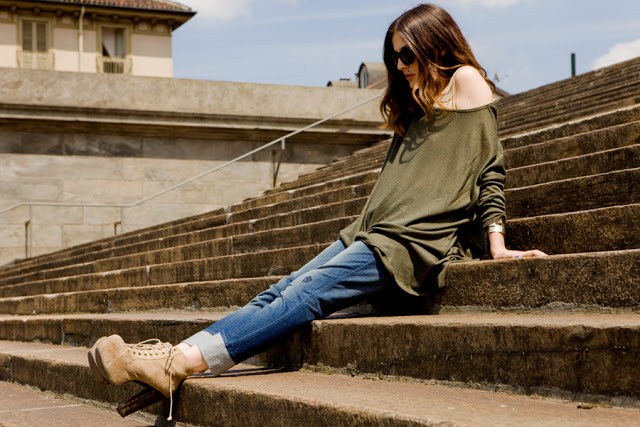 Il giveaway dura sette giorni e termina il 17 Novembre alle ore 12. Le scarpe verranno spedite due giorni dopo. La vincitrice verrà scelta da Eleonora Carisi e sarà colei che avrà scritto il commento più simpatico e originale, perciò siate creative!!!
IMPORTANTE! Seguite tutti i passaggi (specialmente i primi 3) alla lettera o non potrete vincere il premio. Mi raccomando: NON lasciate il commento in cui descrivete con cosa e quando indossereste le Lita sotto questo post, MA sulla bacheca diThis is a maze.
Buona fortuna a tutti!!!The giveaway lasts seven days and it ends on the 17th November at 12 o'clock. Shoes will send two days after, The winner will be choose by Eleonora Carisi and will be the girl who will written the most original and funny comment. So be creative!!!
IMPORTANT! Follow all the steps (especialli the first 3) properlu or you couldn't win the prize. Remember: DON'T leave the comment about your Lita's favourite outfit and for which event you would wear it in this post, BUT on the wall ofThis is a maze.
Good luck to all of you!!!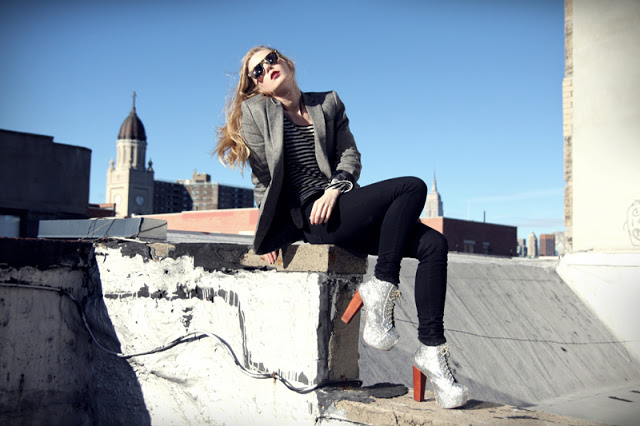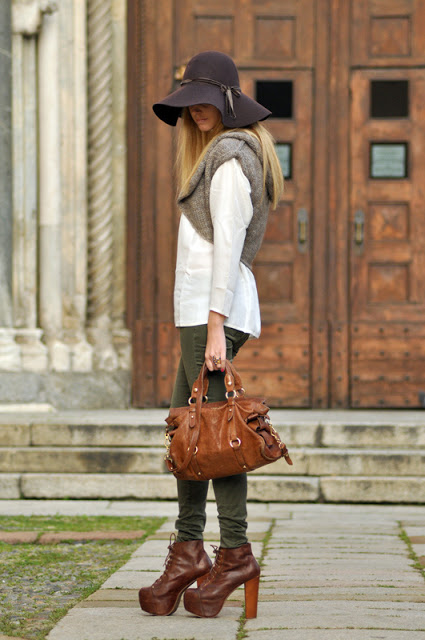 The Blonde Salad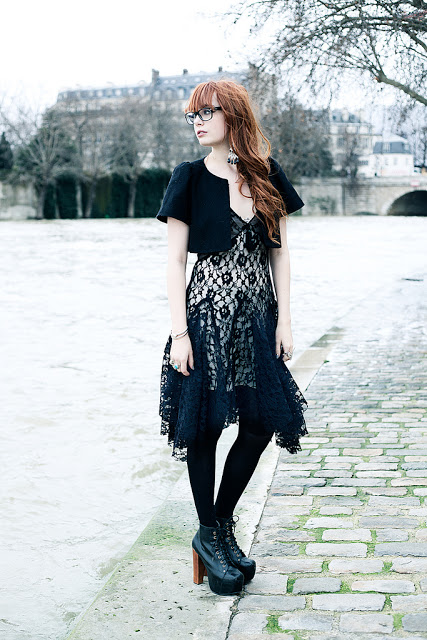 Miss Pandora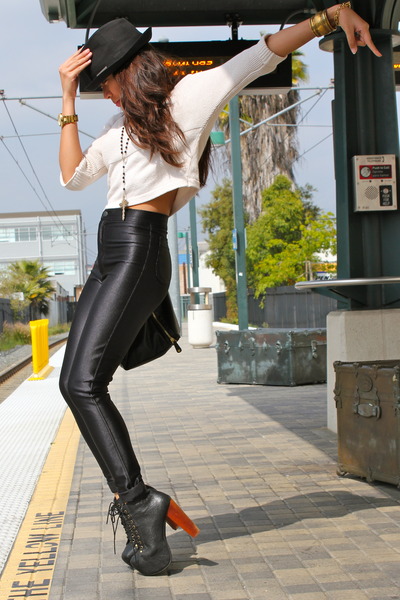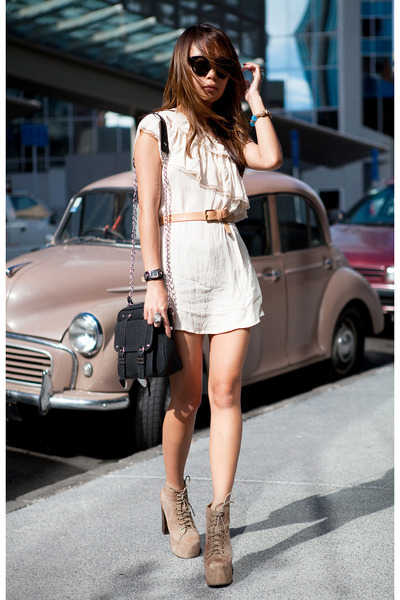 …