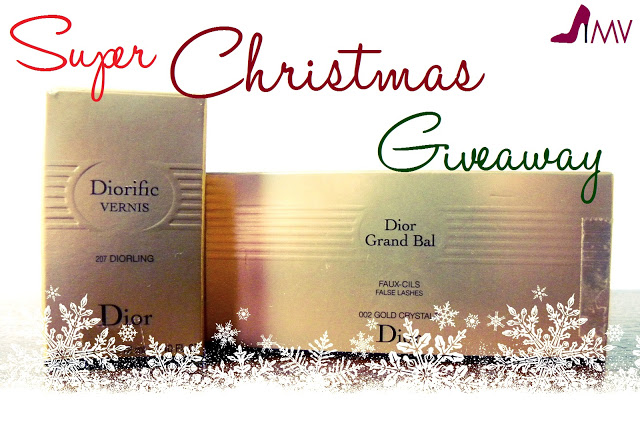 … And here you are the Super Christmas giveaway hosted by In Moda Veritas !
Per celebrare il Natale, la bellezza e anche i due anni di questo blog, un super giveaway aperto a tutti che vedrà non uno, bensì due vincitori! Mi raccomando: seguite le regole alla lettera; se momentaneamente non riusciste a diventare follower su qualche piattaforma, riprovate in seguito… mi dispiacerebbe negare il premio a qualcuno per una sciocchezza. Vi prego, inoltre, di lasciare un commento solo se partecipate al giveaway: non voglio trovare commenti del tipo "wow" o "bello", perché poi mi tocca cancellarli ed è un'inutile perdita di tempo sia per me, che per voi che li scrivete.
To celebrate Christmas holidays, beauty and IMV's 2nd anniversary, here you are a super giveaway open worldwide. Winners are two! Pay attention: follow all the steps properly; if you have problems with following, try again later… it would be very unpleasent for me to choose another winner because of a silly reason. Then, I kindly ask you to leave a comment under this post only if you participate in it: I don't want to find comments like "wonderful" or "amazing", because I have to delete them and that's a waste of time for both of us.
__________I premi/ Gifts ___________
Dior Grand Bal Christmas Holiday Collection 2012
Diorific Vernis: #207 Diorling
Dior False Lashes: #002 Gold Crystals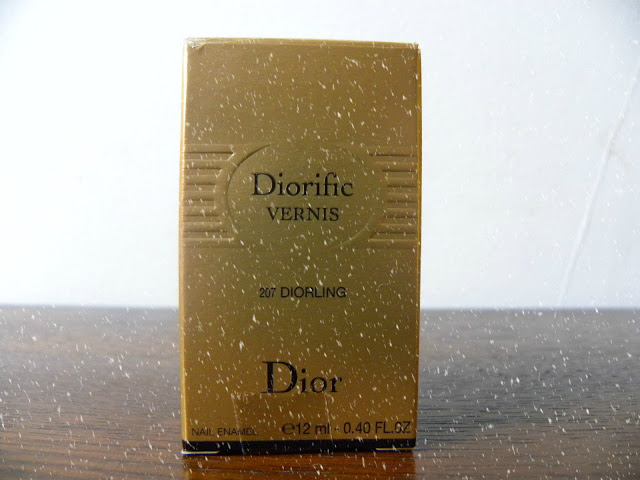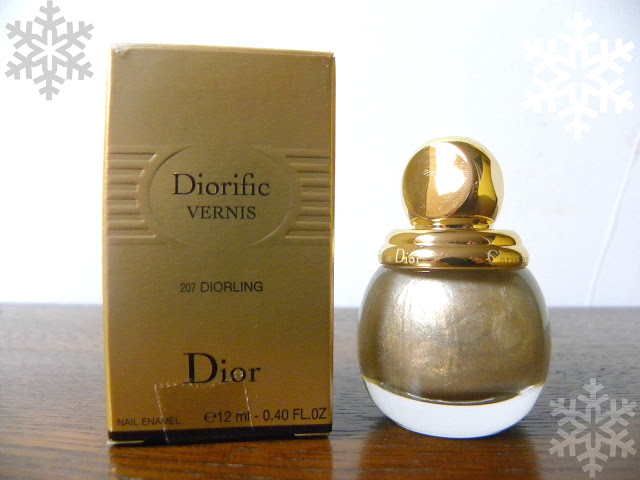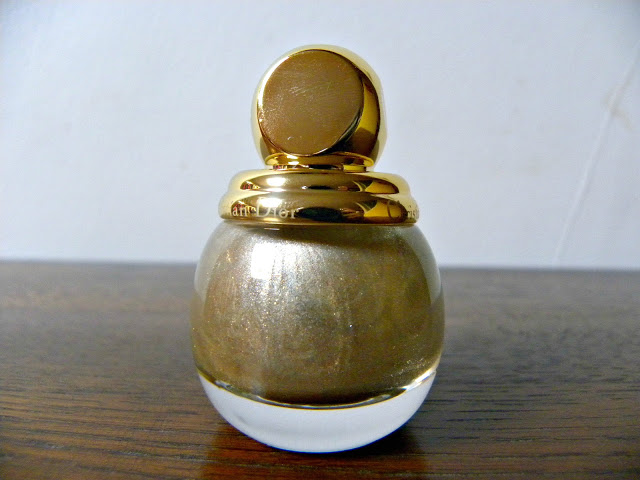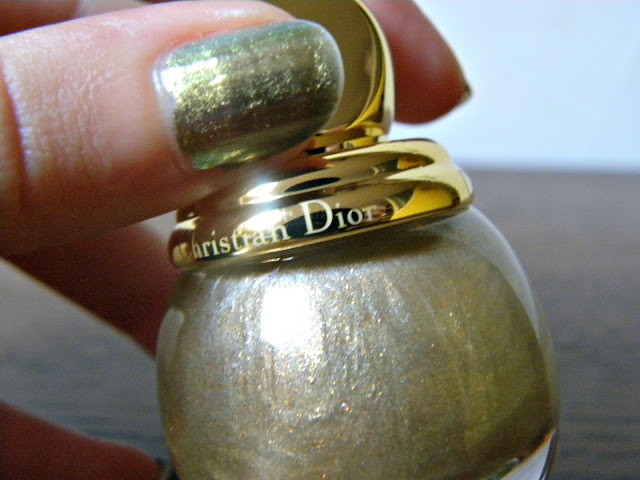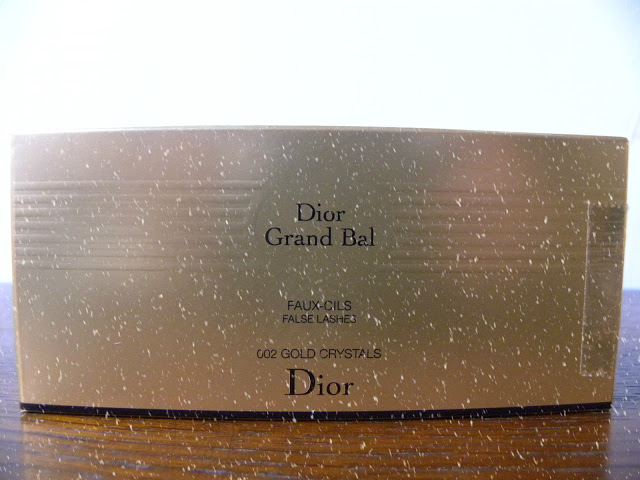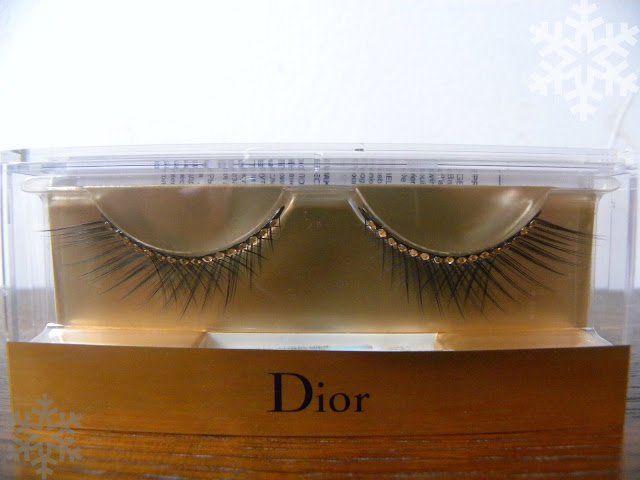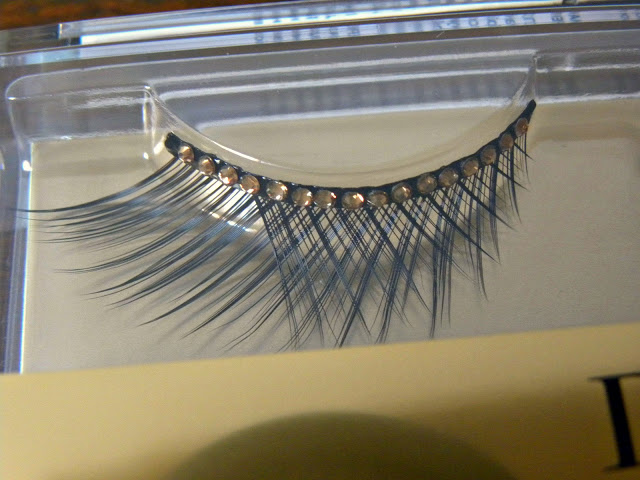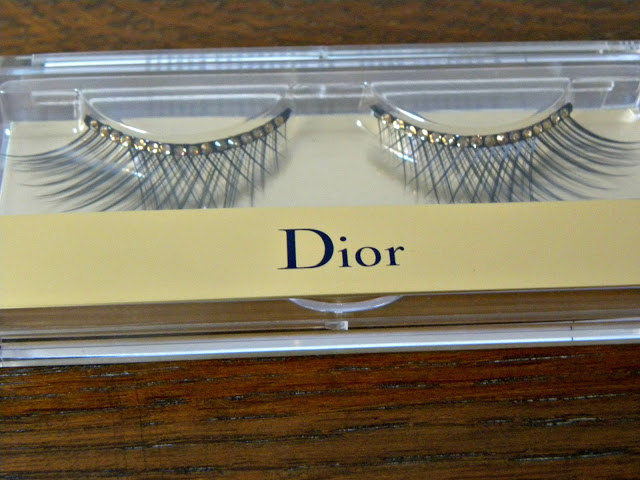 Per vincere uno di questi fantastici premi:
1.
Diventare fan di In Moda Veritas tramite
Google Friend Connect;
2.
"Like"
alla
pagina Facebook
di In Moda Veritas ;
3.
Seguire In Moda Veritas su
Bloglovin'
 (nel caso non abbiate
Bloglovin'
, seguitemi su 
Twitter
);
4.
Lasciate un commento con il
vostro nome
di
GFC/FB, 
un indirizzo e-mail
 per contattarvi in caso di vincita e
quale dei due
premi
vorreste vincere.
Extra entry: condividete questo post su Facebook o su Twitter e segnalatemi il link della condivisione con un secondo commento (il post di Facebook deve essere pubblico in modo che io possa vederlo).
To win one of those beautiful prizes:
1. Follow In Moda Veritas with Google Friend Connect;
2. Like In Moda Veritas fan page on Facebook ;
3. Follow In Moda Veritas on Bloglovin' (if you haven't a Bloglovin' account, follow me on Twitter);
4. Leave a comment with your GFC/FB name, your e-mail address so I can contact you if you're the lucky winner and tell me which one of those two prizes you want to win.
Extra entry: share this post on Facebook or Twitter and leave a second comment with the link of sharing (the post on Facebook must be public or I can't see that, if we aren't friends).
Il giveaway inizia oggi e termina il 25 dicembre (giusto in tempo per sfoggiarli per l'ultimo dell'anno). I vincitori saranno estratti casualmente e nel caso in cui entrambi abbiano scelto il medesimo premio, il primo dei due ad essere estratto, avrà diritto di scelta. In bocca al lupo a tutti !